gatlinguns@gatlinguns.com

Welcome to Gatlin Guns. We Specialize in Accurate Lightweight Hunting Rifles and Custom 1911 style Handguns.  Not only do we build custom rifles, we also offer full service gunsmithing.
We are pleased to have you visit our site! We have been building  Custom Rifles and 1911 style pistols for over 20 years. Your satisfaction is paramount to us and we have satisfied many customers over the years.  Our aim is to please you with Quality and Our Prices.
From the vintage to the most modern actions, we can build your custom rifle.

We are one of a very few who not only cater to Men but also  to  Women who want that "just so"  fit and feel of a custom rifle!  Ladies' have rights too!  So if you are a huntress and want the custom rifle of your dreams, we're the shop that can make it happen!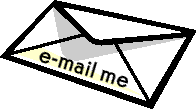 "Accuracy, Not Just a Pursuit but a Passion"

       Federal Firearms License Dealer

1911 - 45 ACP

Commander Style Pistol

Alloy Frame, Checkered 20 lpi.

Fusion Firearms Frame and Slide.

Novak Front & Rear sights (Tritium) Memory groove Beaver Tail Grip Safety.

3 lb trigger.

Match Barrel & Bushing.

Black Ebony Wood Smooth Grips. 

Capable of 2" 7 shot at 25 yards..

#5 Contour 21" Douglas XX Air Guage Premium Stainless Fluted Barrel. 

MPI Black & Gray Spider Webbing Compact Featherweight Stock. 

Trigger tuned to 2 lbs. Pachmayr Decelerator Pad

Let Us Build Your Dream Rifle at Affordable Cost


We are now doing 

Hydrographic Film Dipping

(a.k.a. Camo Dipping)

We have many, many patterns for your choice of picking. 

New patterns coming in weekly. 

We can dip anything from golf cart parts to car parts, firearms, bows, etc.

New Page coming soon to show you samples and pricing. Call now for more details.