(931) 433-2959  Petersburg, Tn

CLICK HERE

FOR PARKER BOWS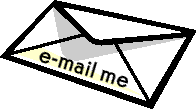 2017 INFERNO 33 (FROM THE PHENIX SERIES)

SMOOTH, COMPACT, RUGGED. THE ULTIMATE HUNTING BOW.

Received highest marks for smoothness by pro shooters*

Perfectly symmetrical cam system with target accuracy

First-ever 4-ring cam system

eliminates cam lean All-new Reactive Variant Wide Riser actively cancels vibration

Inertial balancing provides the feel and stability of a 36" bow

* As compared to Bowtech, Hoyt, Mathews and Elite by participants at national shooting event. All bow names were disguised.

33'' AXLE TO AXLE

6 1/2'' BRACE HEIGHT

333+ fps MAXIMUM IBO RATING

80% LET-OFF

50/60/70lbs PEAK DRAW WEIGHTS 

26 1/2'' - 30'' DRAW LENGTH

4 lbs 6 oz WEIGHT

CAMO FINISH 

Just a typical 4-H Archery Practice.

 If you would like for your child to participate, 

just give us a call.

931-433-2959

THE FASTEST AND MOST 

ACCURATE BOWS IN THE WORLD

gatlinguns@gatlinguns.com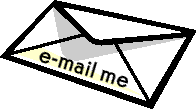 Coming Soon 

2018 Bow LineUp