We use only the finest barrels from the best makers, such as:

Douglas,  Shilen,  Brux,  Kreiger , Lilja, etc .

The building of any accurate rifle begins with the choice of a precision barrel. 

We offer premium barrels from the best makers!

If you prefer to use a brand of barrel that we normally do not stock,  we will be glad to accommodate your preference! 

Precision Barreling available for almost any type action  you desire. Chamber reamers for almost every caliber. Too many to list here! Our barrels are available in Chrome Moly or Stainless Steel.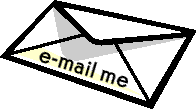 Barreling - Custom Barreling

"Accuracy, Not Just a Pursuit but a Passion"

Custom Rifles & Custom Handguns & Full Service Gunsmithing

Plus Full Service Archery Shop

(931) 433-2959  Petersburg, Tn