Feel free to look around our site and check 

out our "Frequently Asked Questions" page!  

Maybe our "Services" will be of help to you as well! 

If you still have questions feel free to "Contact Me"! 

We always have time for fellow gun lovers!

God Bless You! 

Sincerely,

Charles Gatlin.

From action type,  stock selection, 

caliber choice, barrel types, barrel length and twist rates,

each of these variables contribute to your ultimate satisfaction! It is our privilege to advise you in the selection process of your custom built rifle! 

We can provide almost any caliber that you desire, just ask us!

Gatlin Guns Custom Rifles and Custom Handguns
 are superior in accuracy and are made from the highest quality components. 
Let us measure you for a custom rifle built expressly for you customized to your individual taste and preference.

We can provide you with calibers that will get the job done on any critter, no matter how BIG or small.  

Custom Rifle - 6.5 x 55 Swede 

High Tech Speciality Stock finished in NatGear Camo. Features a FN Commercial  Mauser Action, Douglas XX Air Guaged Premium Barrel, 1-9 twist with Leupold 3x9x40mm VariX II Scope.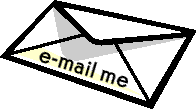 "Accuracy, Not Just a Pursuit but a Passion"

Federal Firearms License Dealer

(931) 433-2959  Petersburg, Tn

Gatlin Guns - Custom Built Rifles 

From Lightweight Hunting Rifles to 

Long Range Hunting or Shooting

Custom Rifles & Custom Handguns & Full Service Gunsmithing

Plus Full Service Archery Shop

Featuring: 

264 Winchester Mag Custom Rifles

Custom Rifle is built on a 

FN Mauser 264 Winchester Mag 28" 

Fluted #4 Douglas Barrel with a MPI Thumbhole Ultra Lightweight Stock, Timney trigger, finished in a Grey pebble with black spider webbing.

Remington M700, HART barrel, our 2 ring bolt knob, blueprinted action, timney classic trigger 6x47 Lapua with recessed crown job , H&S precision stock mid weight hunter.