Gatlin Guns offers Full Service Gunsmithing.

From the most modern firearms to the old faithful guns of years gone by.

We are able to perform repairs on almost any firearm that you own. Reliable and Dependable.

Reasonable prices on repairs and Reasonable turn around.

Remember, we also BUILD, BUY, SELL AND TRADE GUNS...

Two Gunsmith's on Staff  to assist with service and repairs!

Specializing in 

Custom Rifles & Custom Handguns & Full Service Gunsmithing

(931) 433-2959  Petersburg, Tn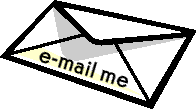 Gatlin Guns - Custom Built Rifles

"Accuracy, Not Just a Pursuit but a Passion"