Our shop is located 75 miles South of Nashville, Tennessee and 40 miles North of Huntsville, Alabama.  The trip will be worth the effort! 

Feel free to contact us with any questions.

We are always happy to hear from fellow gun lovers.

Gatlin Guns & Archery

Custom Rifles & 

Custom Handguns

We hope you find our site helpful. If we can be of service, please don't hesitate to contact us either by phone or email.

We look forward to hearing from you!





Ya'll Come!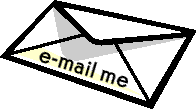 "Accuracy, Not Just a Pursuit but a Passion"

       We Are A Federal Firearms License Dealer

Custom Rifles & Custom Handguns & Full Service Gunsmithing

Plus Full Service Archery Shop

(931) 433-2959  Petersburg, Tn

Gatlin Guns - Custom Built Rifles & Archery

Store Hours:

Monday - Closed

Tuesday thru Friday - 10:00 A.M. thru 6:00 P.M.

*except Wednesday - we close at 5:00 P.M.

Saturday    10 A.M. till 5 P.M.

Sunday      Closed

Petersburg, TN 37144

(931) 433-2959